Nissan Unveils the Z GT4 Nismo!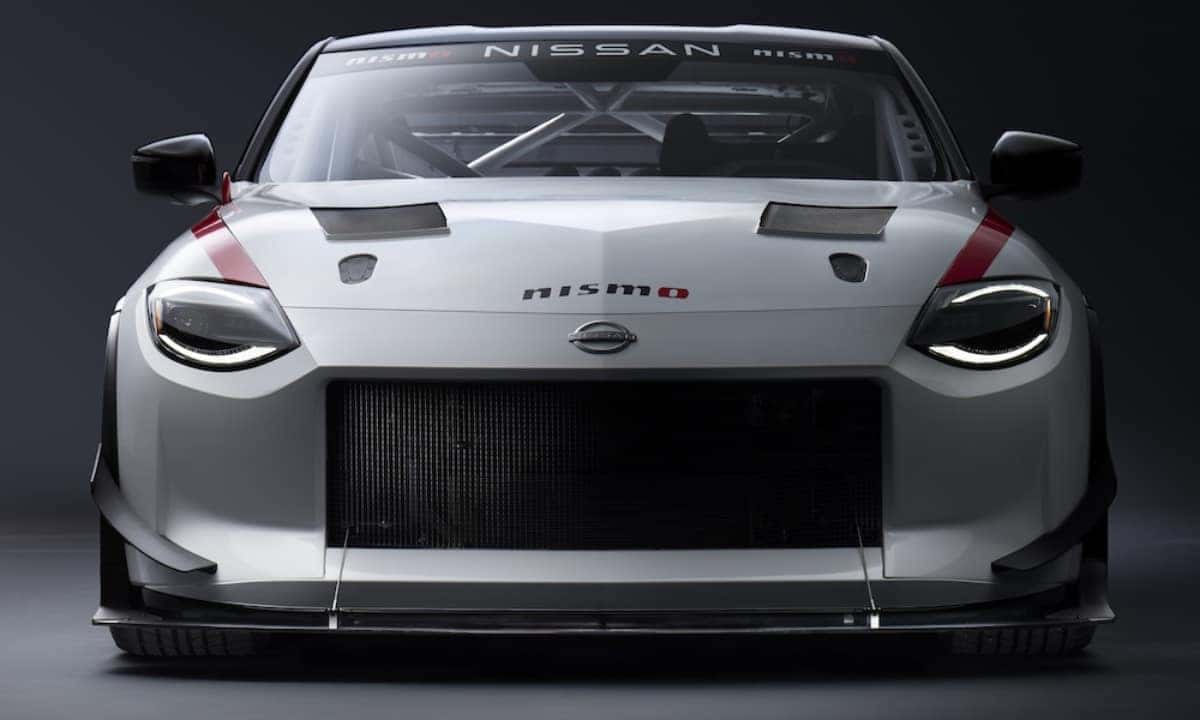 Photo Source: Nissan

Nissan makes its return to the GT4 market with the exhilarating reveal of a brand new racing version of the Nissan Z that is set to make its competition debut sometime next year. The Japanese automaker has gone on to say that the Nissan Z GT4, currently being developed by the factory Nismo Racing Division, is a wholly intended vehicle to be "accessible to enthusiast drivers and hardcore professionals." This feels very on brand for Nissan, a company that does its best to be inclusive to everyone. Nismo has finely tuned the road-going Z model's VR30DDTT 3-liter twin-turbo V6 engine and made other vehicle enhancements like its suspension and cockpit design. Even the aerodynamics make the car more fitting for the GT4 official certification and use.
In this year's Super Taikyu rounds and Fuji 24 Hours, the concept version of the Nissan GT4 was entered. Once that happened, Nissan had its most recent invasion of the GT4 market with the introduction of the 370Z GT4, a vehicle that raced full-time in the 2018 British GT championship. Nissan and Nismo had also previously developed a vehicle based on the Nissan GT-R (the GT3), which was launched back in 2012 and was followed up by a second-gen model a few years later in 2018. 
The brand-new Nissan Z is represented in Super GT's TOP GT500 class, in addition to the upcoming GT4 application. Nissan CEO Ashwani Gupta had this to say about the GT4 "Motorsports for Nissan is an expression of our passion and unrivaled expertise. The Nissan Z continues to maintain its position as an exciting sports car that fascinates drivers with its driving dynamics and flexible powertrain. We are confident that this track-ready GT4-category Nissan Z will be ready to write another chapter in the Nissan Z's 50-plus-year legacy of speed."
The Nissan company has stated they have plans to begin deliveries of the Z GT4 within the first half of the coming year. However, specific target markets for sales to customers have not been released. Further details that will include tech specs will be released at the SEMA Show in Las Vegas on November 1-4. 
Excited about getting into a new vehicle? We are also here at Nissan Ellicott City; the selection is always wide and the excitement to help our customers is never-ending! Whether you're looking to take a peek at our new vehicle inventory or our quality used vehicles are more your speed, we've got you covered! In need of a refresh on your vehicle to bring it back to life? Our amazing service team can handle that with ease by scheduling an online service appointment with our service center! Sit back and relax as our team of professional techs take care of your vehicle.
Whether it's financial help, general questions, any vehicle needs, or suggestions on easier payments for your vehicle, we're always here to help at any moment! Stop by today and see what we can do for you right now!