Nissan's 2023 Versa Arrives as America's Most Affordable Car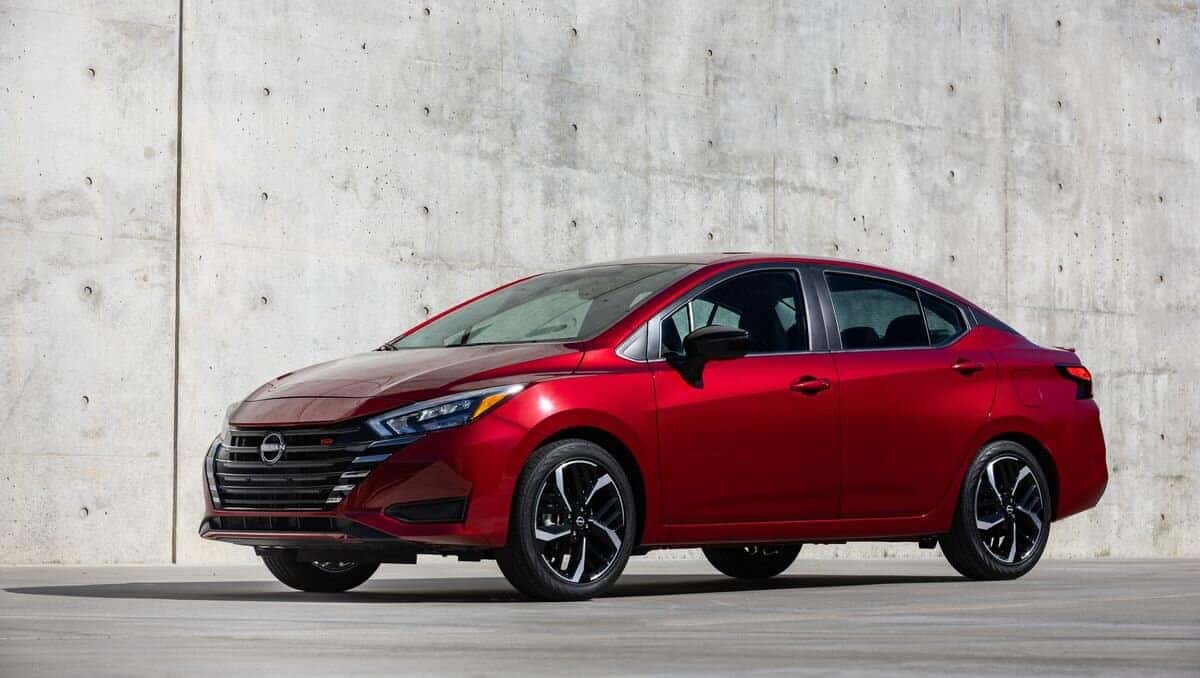 Photo Source: NISSAN
The 2023 Nissan Versa is the most affordable new car on the United States market, with a beginning price tag of $15,730 MSRP (Plus destination fee). Indeed, it is a welcome reprieve from rising prices. The discontinuation of the Chevy Spark subcompact car in 2022, combined with the lack of manual transmission in the 2023 Mitsubishi Mirage, left a tantalizing gap that the Nissan Versa was quick to snatch up. It produces 122 horsepower and 114 pound-feet of torque due to the 1.6-liter inline-4. The previously mentioned engine is mated with a 5-speed manual transmission and front-wheel drive. It is a luxury that the base trim is the only version with a 5-speed manual transmission because it is such a unique aspect for a modern economy car. The option of a continuously variable automatic transmission (CVT) would bump up the cost by approximately $1,670. However, regardless of whether or not the compact car has CVT, the 2023 Nissan Versa is well equipped.
A Barrage of Upgrades
The updated front-end style displays a new grille with silver trim pieces that accent the main blacked-out element and new brand logos both inside and out. The refreshed, four-door Nissan Versa continues to reset expectations around compact sedans with a wide array of standard safety features. It is designed with the following technology in mind: lane departure warning, automatic high beams, automatic emergency braking with pedestrian detection, and rear automatic braking.
The sedan also integrates a 7-inch touchscreen display, 15-inch steel wheels, and a supplementary exterior paint color to its palette known as Gray Sky Pearl. In addition, there is the option of including the S Plus package, which provides a bonus assortment of popular features such as alloy 16-inch wheels, Android Auto and Apple CarPlay connectivity, and a 60/40-split folding rear seat.
Building on its already excellent customer value, the next trim with an automatic CVT arrives at $19,020 MSRP (Plus destination fee). The Nissan Versa SV, as it is called, includes the following:
The base trim's components, as well as keyless start.
Satellite radio.
Automatic headlights.
A smartphone wireless charger.
A center console with armrests.
Even though the 7.0-inch touchscreen system remains intact, consumers can go up a notch with an 8.0-inch screen simply by going with the SR trim. The top-tier trim is available for the 2023 Nissan Versa, coming in at $19,720 MSRP (Plus destination fee). It also includes automatic climate control, adaptive cruise control – which can adjust the automobile's speed – and a WiFi hotspot. Also, rear cross-traffic alerts and blind-spot monitors are potential add-ons.
Desirable Affordability
Keeping in mind that the next most affordable vehicle is the 2023 Mitsubishi Mirage, coming in at $16,245 MSRP (Plus destination fee), which is north of $500 compared to the cost of the Nissan Versa, it becomes clear that Nissan has worked to appeal to a larger demographic at a time when both new and pre-owned automobiles have increased in price. Another demonstration of the 2023 Versa's affordability is that not even its highest trim level, with the most significant number of amenities, goes above $20,000 MSRP (Plus destination fee).
Along with its low price, the compact sedan is highly fuel efficient. For example, its estimated fuel economy in a city environment is 32 miles per gallon, while it delivers 40 miles per gallon on the highway. Moreover, it has thoroughly good warranty coverage, from a 5-year/60,000-mile basic warranty and a 10-year/100,000-mile powertrain warranty.
Although the warranty coverage for the 2023 Nissan Versa is relatively prolonged, if any potential repairs become necessary, you can rely on Ellicott City Nissan to provide you with the help you deserve. After all, we have a trained service team that can assist with an online appointment to get started on all maintenance work. Allow us to help you today.