Nissan's Advantage Over Other EV Brands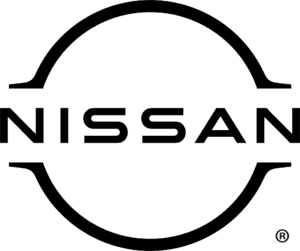 Photo Source: Nissan

Nissan has gained a promising edge in the electric vehicle market thanks to a few things it has taken great care to employ: aggressive strategy, customer loyalty, and a reliable supply chain. In 2021, the company formally announced its investment of $17.6 billion over five years to accelerate its transition to EVs. They have also planned to assemble 23 new electrified models, including 15 electric vehicles, by 2023. Nissan has also decided to build a pilot electric vehicle facility in Yokohama, Japan, before 2024. They have also planned to introduce an electric vehicle with its patented all-solid-state batteries by 2028. The Japanese automaker plans to target a 50 percent electrification mix by 2030. Nissan intends to improve its electrification sales mix across major markets (Europe, Japan, China, and the U.S) by at least 2026. 
How Does Nissan Have an Advantage Over Other EV Brands?
Nissan CEO Makoto Uchida stated, "With Nissan Ambition 2030, we will drive the new age of electrification, advance technologies to reduce carbon footprint, and pursue new business opportunities. We want to transform Nissan to become a sustainable company that is truly needed by customers and society". With such high ambitions, Nissan has been able to curate its advantage over other electric vehicle manufacturers. Here's how:
In 2011, the Nissan Leaf was introduced to the world, solidifying its place as one of the most beloved electric cars of all time throughout the decade since its debut. 

The Leaf sold over 500,000 units, creating a massive milestone for the company. 
Endurance Warrant shared these thoughts on the Leaf and its success "The LEAF has a reputation for being easy and fun to drive while still allowing you the freedom that comes with breaking away from fossil fuels." 
The Leaf has become such a beloved vehicle that it has online forums, groups, and even social media fan clubs dedicated solely to spreading the love for the Leaf. 
The Nissan Ariya is gaining momentum in the automotive industry and has even been named an "Editors Pick" by Newsweek in its second annual Newsweek Auto Awards. 
Nissan has been able to gain appeal by advertising vehicles designed for those who live in the city and implementing a strategy that contributes to loyalty and targets middle-class consumers. 
Nissan has not run into any of the issues automakers are running into while attempting to convert the current gas-powered vehicles into electric ones because of the CMF-EV (Common Module Family) platform designed uniquely for Nissan EVs by Groupe Renault. 

A Renault Group press release stated, "This platform was co-developed with our partner Nissan, by a team of French and Japanese engineers, so as to adhere to the expectations of both manufacturers and to be equally applicable to vehicles of both brands. The CMF-EV platform redefines the limits of modularity like never before! For example, it allows for the installation of batteries of different heights. Using the CMF-EV platform, we can therefore develop both low sedans and SUVs."

Deliveries in North America are currently being improved on both the process and turnarounds. 
Nissan has been able to build more resilient supply chains after the automotive industry struggled with the chip shortage, and the company has also announced that it will purchase shares in Vehicle Energy Japan INC. This is a company that is engaged in the automotive lithium-ion battery business.

This partnership gives Nissan a considerable advantage as it gives the company access to reliable and potent batteries.
Nissan can also actively participate in developing new batteries that rivals may use. 
 The Japanese automaker is doing everything in its power to gain a top spot within the EV market, and everything is leading the company in the right direction. In time, the world will see more of what Nissan does and will offer! 
Excited About Electric Vehicles?
Excited about getting into a new vehicle? We are, too, here at Nissan Ellicott City, where the selection is always wide, and the excitement to help our customers is never-ending! Whether you're looking to take a peek at our new vehicle inventory or our quality used vehicles are more your speed, we've got you covered! In need of a refresh on your vehicle to bring it back to life? Our amazing service team can handle that with ease by scheduling an online service appointment with our service center! Please sit back and relax as our professional techs take care of your vehicle.
Whether it's financial help, general questions, any vehicle needs, or suggestions on easier payments for your vehicle, we're always here to help at any moment! Stop by today and see what we can do for you right now!