Nissan's New Electric Powered Groove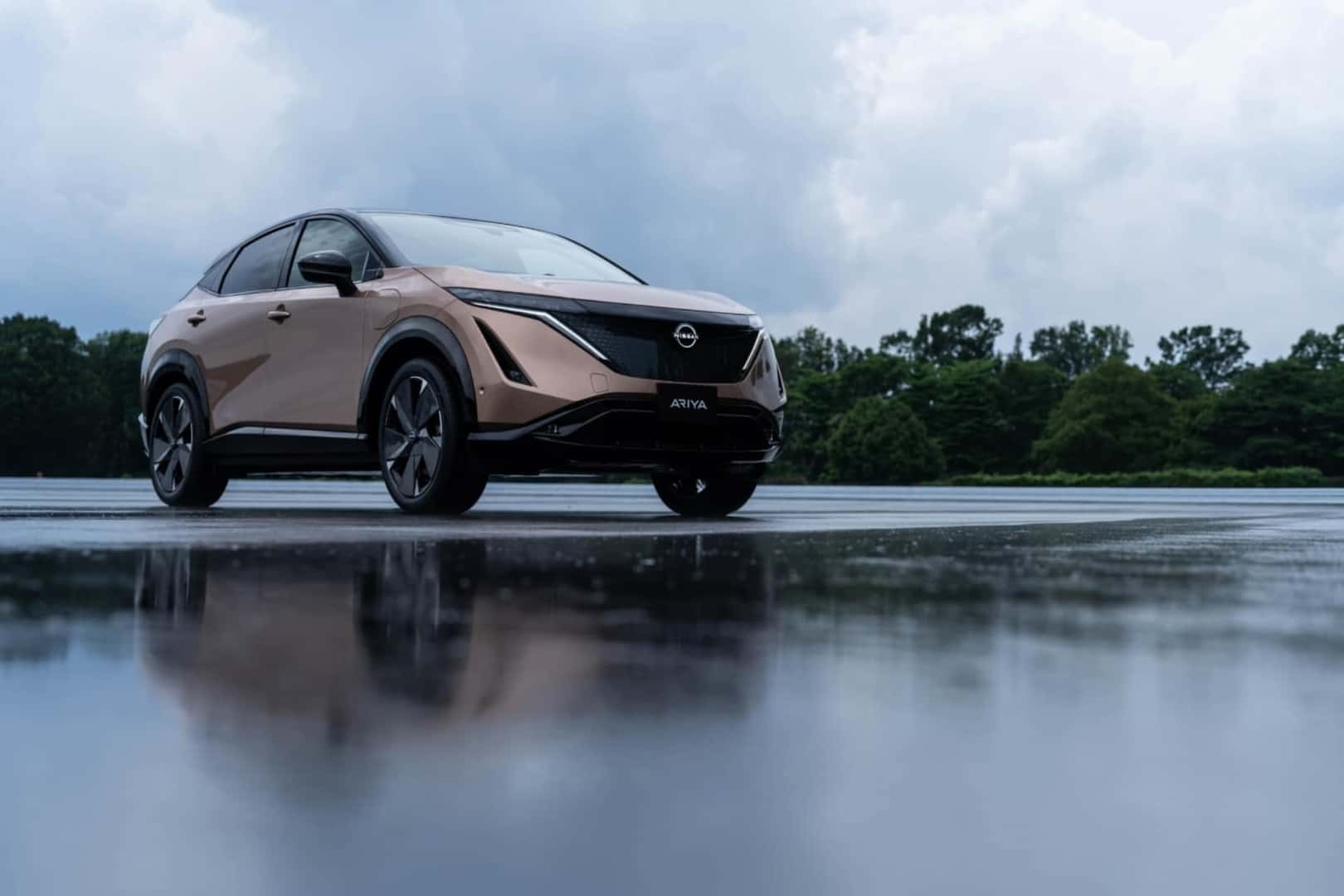 Nissan's New Electric Vehicles After 10 Years
The highly anticipated Nissan Ariya may be comparable in size to the brand's most favorable Rogue compact SUV, but it's intended for a new generation of electric vehicle enthusiasts. The new electric crossover will be presented to potential buyers in both front-wheel and all-wheel-drive versions. Two powertrain packages will also be offered, a 63-kilowatt-hour (kWh) battery pack paired to one electric motor that gives out 215 horsepower and an 87 kWh battery that pushes 389 horsepower from two motors. 
Drawing upon the WLTP test cycle, it's projected that Ariya's range will be 267 miles for the smaller battery and 379 miles for the larger battery. In North America, the automaker said that it aspires to exceed 300 miles of range with the larger battery in a two-wheel-drive configuration. The company also says that pricing in the U.S. will start around $40,000.
The interior of the concept has a futuristic dashboard with two large 12.3-inch display screens and haptic-touch control buttons. It will include the most advanced version of Nissan's Safety Shield 360, which also features hands-off-the-wheel technology. The Ariya is set to launch in Japan mid-2021 and should roll in the U.S. market near the end of next year. 
This new crossover will be Nissan's first fully electric model after its Leaf model, which was first presented a decade ago, but also reflects the tip of the iceberg for a Nissan new model push, according to COO Ashwani Gupta.
"The Ariya, a key model in Nissan's plan to roll out 10 new models in 20 months, demonstrates our commitment to meeting customer demand for crossovers with the most advanced electrified, automated and connected technologies," Gupta said. "The company expects sales of its EVs and E-power electrified models to be more than one million units a year by the end of fiscal 2023. The Ariya will play a significant role in attaining that goal."
Nissan's New Method To Their Madness
It's safe to say that the Ariya has some big shoes to fill after the Leaf, especially since it's the model that sold nearly 500,000 units globally within these past 10 years. However, the actual objective is to one-up the Tesla Model Y, which was introduced this year…though appears not to have a leg to stand on at the moment. Contrary to the Ariya, which has a more traditional look, the Model Y appears more like an inflated sedan. Nissan says that their key distinction will be "sports car-like power," which will manifest itself into 0-to-60 mph performance 5.1-seconds of range.
In addition to this, Nissan is placing attention on the available technology of the new electric crossover such as with its next-generation ProPilot Assist 2.0 advanced driver assistance system (ADAS). This system censors the attention of the driver to allow hands-off single-lane highway operation. Also, the Ariya will include a one-pedal operation mode that lets the driver start, accelerate, and decelerate while only using the pedal of the accelerator.
Alongside the ADAS couple with Nissan Safety Shield 360 is automatic emergency braking with pedestrian detection, rear automatic braking, lane departure warning, blind-spot warning, rear cross-traffic alert, and high beam assist. Nissan's Intelligent Around View Monitor and Intelligent Forward Collision Warning is also among other technology that will be offered. 
The company is transitioning over-the-air (OTA) updates on Ariya firmware to ensure that its software stays up-to-date. This will also include the Amazon Alexa app plus Apple CarPlay and Android Auto.
Ariya's Interior Design
The Ariya's design really takes Nissan up a notch in the automotive game, which has been brilliantly dubbed "Timeless Japanese Futurism". From what the eye can see, the style and overall pattern usage simply embody ultimate refinement. In the cabin, it appears to be quite spacious, and passengers will certainly enjoy the thin-profiled Zero Gravity seats.
Nissan Ellicott City
When the all-electric Nissan Ariya SUV finally does bust onto the scene, be sure to make your purchase at Nissan Ellicott City! We have a wide range of Nissan vehicles at different prices and suited for different needs. Those who are interested in any of our vehicles can simply view our online new car inventory and chat with a representative for further assistance.
Photo Source/Copyright: Nissan Official U.S Newsroom