One More Thing About the 2022 Nissan Frontier Pickup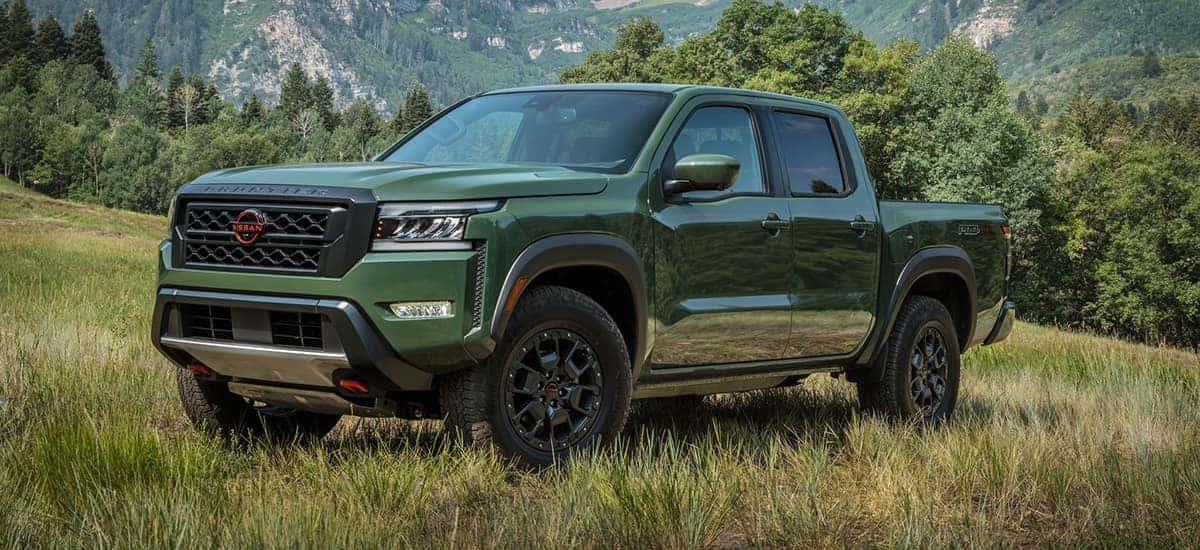 Nissan is building their arsenal with upgrades to the Frontier, a premium Nissan SUV. The 2022 Nissan Frontier is a vehicle we just can't stop talking about. The 2022 Nissan Frontier might eventually gain an EV trim offering, as Nissan is offering a massive $17.6 billion investment that will enhance their electrified technology. We've added our thoughts about the outlook for the Nissan brand, but let us further breakdown this all-new Frontier vehicle. We can't help ourselves, but bring up a few more details to share about the Nissan brand and its popular pickup option. 
Wide Selection of Trims Ready To Go
The 2022 Nissan Frontier offers the SV trim, a mid-tier trim, that is the Charcoal black leather upgrade seating. The seating options include a two-tone approach that can be had in various black or tan/gray combinations. The Nissan pickup comes with an $1990 SV Convenience pack, the SV Premium pack and Technology pack that starts at $990. The perks of items like Utili-Track system, moonroof and a lush Fender audio system are awaiting owners that want those options. Nissan has the Midnight Edition for $1,900 and the optional Captain's Chairs Package that is available for the top-tier SL or Platinum trim for only an additional $650. These options bring out the flare that helps the pickup look as sleek as ever.
More On the All-New Nissan Frontier Technology Perks
The standard 8-inch touchscreen can be upgraded to the 9-inch touchscreen. The 2022 Nissan Frontier is capable of providing more for customers at a discounted price. The S 4×2 King Cab is the low end option at $29,315 MSRP (Plus destination fee). The Crew Cab trim costs $30,615 MSRP (Plus destination fee). Nissan offers Zero Gravity seat technology that offers beyond comfortable seating with tons of storage to enjoy and use. Dual-zone climate control, heated seating with a heating steering wheel are the perks that owners gain. Gorgeous red accents are included with the PRO-4X option. The spacing of the Frontier is one of the more attractive features. The pickup segment is all about offering more for customers to enjoy. 
We are looking at many good things to arrive in 2022 for drivers, as just part of the considerable Nissan vehicle upgrades in 2022, but one of those reasons is the 2022 Nissan Frontier, look at the upcoming Nissan vehicles. For those looking for more information on Nissan products, stay tuned with our help. We look ahead to more new possibilities to offer our customers. We want to welcome our customers to repair any vehicles they have with our help 
Rush To Drive Nissan In 2022
Check out our new Nissan vehicles and pre-owned Nissan vehicles that are ready for the new year. Let us know on our Nissan Ellicott City social media what you think about the Nissan brand and comment on all things automotive. Our dedicated sales team is friendly and ready to assist with all buying, leasing, or trade-in offers right from the safety of your home. 
If your current vehicle has on-going maintenance issues or needs work, please allow us to help return your vehicle to the road healthy, just make a quick online service appointment. We can assist with nearly any service needs you might have. We look forward to making your automotive shopping experience at Nissan Ellicott City a good one in 2022!