Spy Photo Shows 2022 Nissan 400Z With Updated Front Grille Design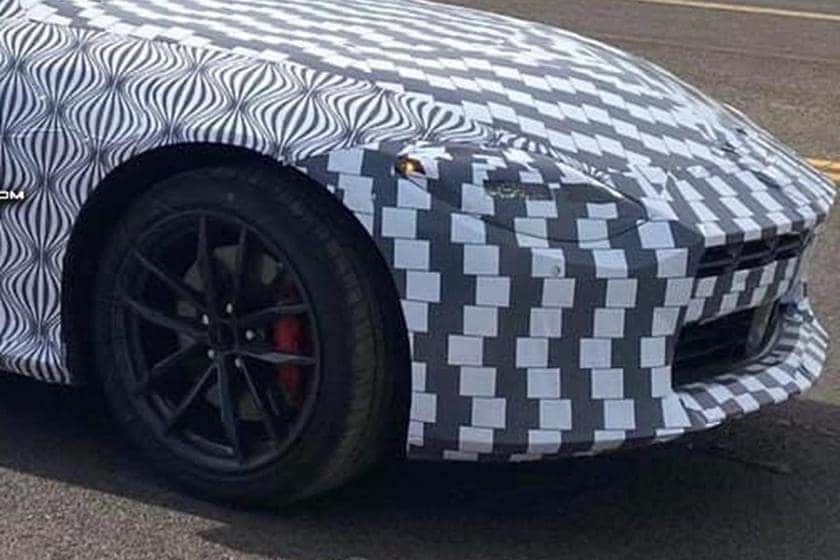 A recent spy photo was taken of the next-generation Z sports car and news is out that the 2022 Nissan 400Z prototype received an updated front grille design. While the Z is still a pre-production model, it is slowly coming to fruition and is close to being a production-ready vehicle. Since its first unveiling in September 2020, the exterior has not changed much, but its front fascia has and Japanese car fans like what they see. In what has been a very company-altering year for Nissan, with major redesigns applied to the whole Nissan lineup, along with the soon-to-be discontinued GTR, and already discontinued 370Z, the Japanese automaker is confident that its new sporty coupe will be a success once it arrives at Nissan dealerships.    
Front Grille Updates
Camouflaged in a pre-production vehicle wrap, the 400z prototype is seen displaying some significant changes on its front lip. Some Japanese car enthusiasts have previously criticized the prototype's gaping, square-like grille, but Nissan has a new design ready to unveil to the public very soon. Upon its initial reveal last year, the prototype featured a massive one-piece rectangular front fascia, but this time, a two-piece split grille design is seen behind the masking wrap. This small change eliminates the criticism that is associated with sports car enthusiasts who say that the front grille is too blocky and awkward-looking.  
If the crossbar portion is painted in body color or even a gloss black, it will visually divide the front grille, making it appear smaller and more refined. The shape of the grille opening appears to remain the same with the lower portion now housing a small black square module that is very likely for radar cruise control and other road sensing features. The change in the front grille of the prototype was very likely motivated by the negative feedback from sports car fans or by crash and safety standards.
Almost Production Ready
A recent rumor by automotive news sources indicates that Nissan will open its ordering window sometime in November 2021, but that is still speculation at the moment. If it turns out to be true, deliveries could soon roll out next year and consumers can soon get behind the wheel of one.   
Buying a New 2022 Nissan 400Z
Once the Nissan Z hits the streets, it will compete against the Toyota Supra, Porsche 718 Cayman, and the new Subaru BRZ just to name a few. Just like every other sports car on the market today, their top-selling point is performance and handling. Sports cars are able to make turns better than most vehicles, accelerate faster, and offer a level of driving that is not found in larger platforms such as SUVs. To stay up-to-date on the latest news and vehicle information on the 2022 Nissan 400z connect with us at Nissan Ellicott City or give us a call to see how we can help you find your next Nissan vehicle. If you are interested in leasing or financing a sports car you can fill out our contact form and our staff will assist you in finding the right vehicle that suits your style. We have currently had unbeatable deals and discounts on our sports car inventory you don't want to miss!
Image Source: Nissan