Spy Shot Of Nissan 400Z Leaked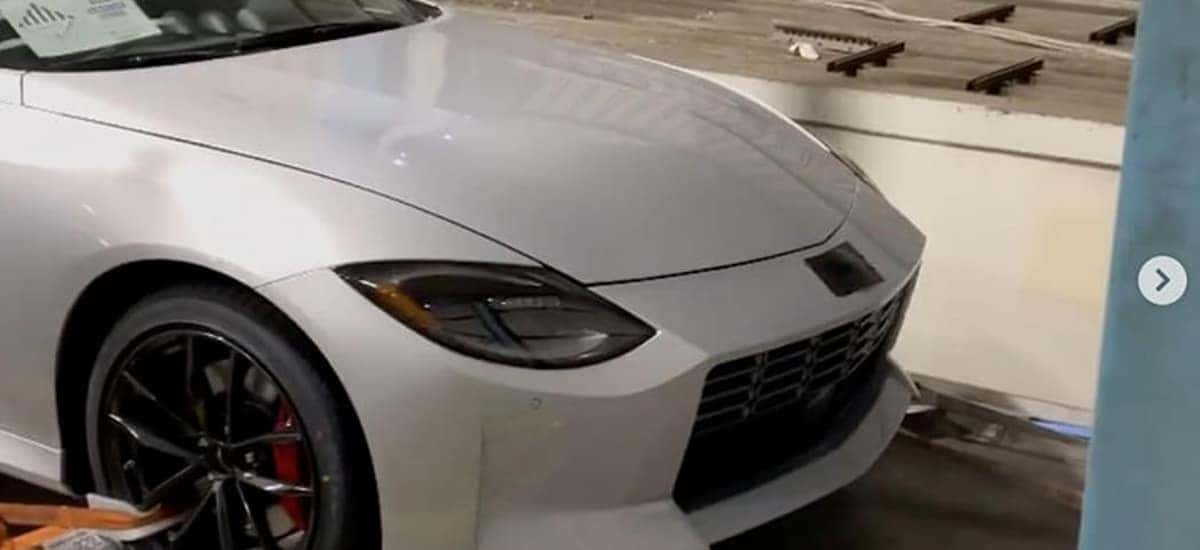 Photo credit: Nissan
Nissan has more in store for customers when it comes to its new car line-up. Nissan is working towards providing the options for a new generation of fans. The Nissan 400Z has been rumored to come out in 2021 and it might just happen as a new spy shot has shown what the exterior and interior is going to look like. The Nissan Z prototype brought a lot of attention, but even more hype about what the Nissan sports car will be like. The interior spy shots show an automatic transmission, but Nissan has stated there will be a manual transmission offered for customers to enjoy. The retro look of the Nissan 400Z was a desire from the beginning according to the Head of Design from Nissan.
"Our designers made countless studies and sketches as we researched each generation and what made them a success. Ultimately, we decided the Z Proto should travel between the decades, including the future. Alfonso Albaisa, Head of Design at Nissan said.
Nissan 400Z Is No Longer Hidden
We do not know what the engine housed in the 400Z is currently. Our guess is as good as anyone else, but we know AutoBlog.com has a rumored 400-horsepower twin-turbo V6 powertrain. The badging of the Nissan brand is not present, neither is the Z logo, but they are hidden with black tape. We know the large dodge handles and side marker lights tip us off to allow us to see that this vehicle is Z-type, made to impress. Customers that embrace the brand will want to test-drive this 400Z quickly, but we have more observations about what the spy shots show.
"The Z, as a pure sports car, represents the spirit of Nissan. It's a key model in our Nissan NEXT transformation plan, and it's proof of our ability to do what others don't dare to do, from A to Z. As a Z fan myself, I'm excited to announce that the next Z is coming," said Nissan CEO Makoto Uchida. 
What Else To Expect With the 400Z
Among the best options for Nissan customers looking for a speedy choice, the dark gray metallic color that was found on the spy shot looks mighty fast. The grille looks larger than it was. The rear appearance takes notes from the Nissan 1990-96 300zx. The classic silver appearance that has been a staple of all Nissan Z cars since the introduction of the Datsun 240Z. To find out about all the newest Nissan vehicles, we have them at Nissan Ellicott City. 
Drive Home a Brand New Nissan Vehicles With Our Help
Even during these uncertain times, we are here to help our customers with their automotive shopping needs. We welcome all our readers to view our new Nissan vehicle inventory. We're here for you and our incredible and experienced sales team is here to assist with online sales and even trade-in offers. 
We can also take care of your current vehicle should you need any repairs or maintenance. Allow us to get your vehicle to you quickly, just by making an online service appointment. We can start with nearly any service needs our customers might have. We look forward to making a truly wonderful automotive shopping experience at Nissan Ellicott City.