Standard Features are Hallmarks of the 2023 Nissan Murano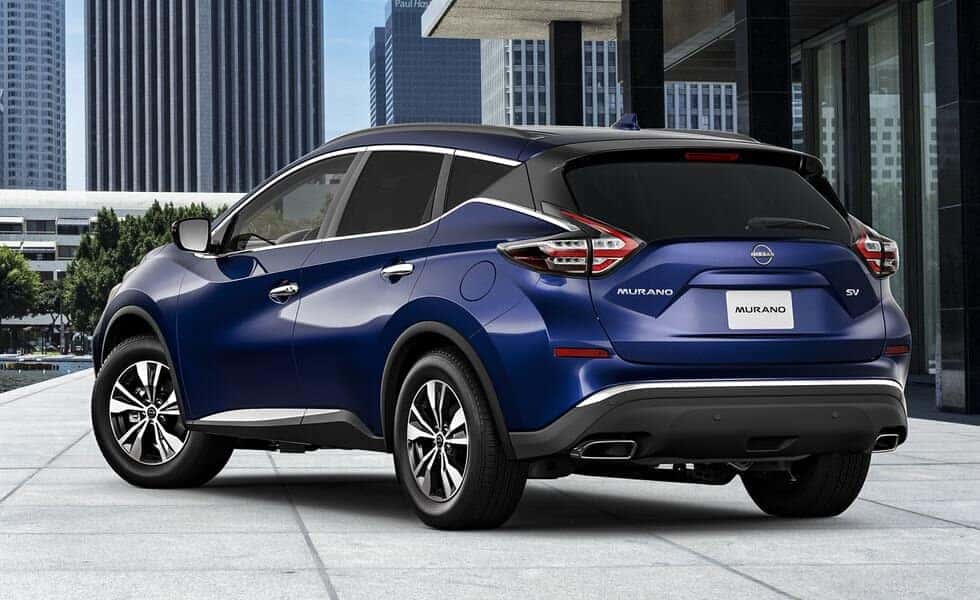 Photo Source: NISSAN
As a dependable SUV that has been part of Nissan's lineup since 2003, the midsize Murano has consistently provided its striking design and pleasant seating for five occupants. All trim levels of the 2023 Nissan Murano are powered by a 3.6-liter V-6 engine paired with a continuously-variable automatic transmission (CVT). The vehicle can rev up to 260 horsepower and yields 240 pound-feet of torque, which creates a lively ride with an energetic engine. 
Each trim comes standard with front-wheel drive, even though consumers also have the option to select all-wheel drive with any iteration of the automobile. With a beginning price tag of $34,955 MSRP (Plus destination fee), the Murano offers sufficient bang for its buck. In other words, for a day-to-day commute, the midsize SUV accelerates at an acceptable pace for a satisfying ride overall. A very appealing facet of the vehicle is that it is replete with technology, mustering up a barrage of driver-assistance features that are considered standard. The brand made sure to include an infotainment unit with an adequate degree of connectivity and a touchscreen in every trim. 
Performance
The Murano SV has a decent blend of substance and design at a reasonable price of $38,495 MSRP (Plus destination fee). As previously mentioned, the trim has a vast array of driver safety features, some of which are adaptive cruise control, remote start, and power-adjustable front seats with heat. The automobile seems most at ease during long-distance highway journeys, where the powertrain can be drowned out in favor of a serene driving experience. The suspension is tuned for convenience, making road trips thoroughly enjoyable. The 2023 Murano also has a suspension that evens out rugged potholes, creating a smooth ride no matter the scenario. The steering produces excellent stability, as well.
Interior Comfort
The inside of the midsize SUV is where the Murano truly shines. For example, the high-tier Platinum trim is equipped with soft leather on the armrests, the seats, and the door panels. It comes with a thick line of dark wood trim, too. The seats are densely cushioned, thus permitting both the driver and the front-seat passenger to find comfortable sitting positions. The back-seat passengers also receive the luxury of a decked-out reclining bench seat with generous padding. The amount of space inside the cabin is an impressive asset for a vehicle of its class, as the glovebox is quite large.
Technological Advantages
All 2023 Murano trims are presented with an 8.0-inch color touchscreen unit utilizing Nissan's NissanConnect infotainment system. Apple CarPlay, Android Auto, navigation, and SiriusXM with Travel Link weather and traffic updates are further technological amenities that are standard features across the entire lineup. Consider the base trim to gain a better perspective of just how well-equipped the Murano is. The S trim has four USB ports, a satellite radio, and a six-speaker audio system. Other standard aspects include the following:
LED headlights
Dual-zone automatic climate control
18-inch alloy wheels
Keyless entry and ignition 
Driver Safety Aids
As some of the most vital characteristics embedded within an automobile, the 2023 Nissan Murano certainly did not skimp on driver safety features, making them standard on every version. The midsize SUV incorporates several safety aids, such as blind-spot warning with rear cross-traffic alert, rear parking sensors, forward collision mitigation, lane departure mitigation, and automatic rear braking. Regarding utility and interesting adaptability, the SL trim also has the advantage of a surround-view camera system, providing a top-down view of the SUV and its surroundings for difficult parking predicaments.
The 2023 Nissan Murano is stylish, well-equipped, and enjoyably comfortable. At Ellicott City Nissan, you can make that determination for yourself, as we have a large variety of vehicles, ranging from brand new to quality pre-owned cars. We are proud to be your dealership home.