The 2021 Nissan Rogue Says "Don't Call It A Comeback"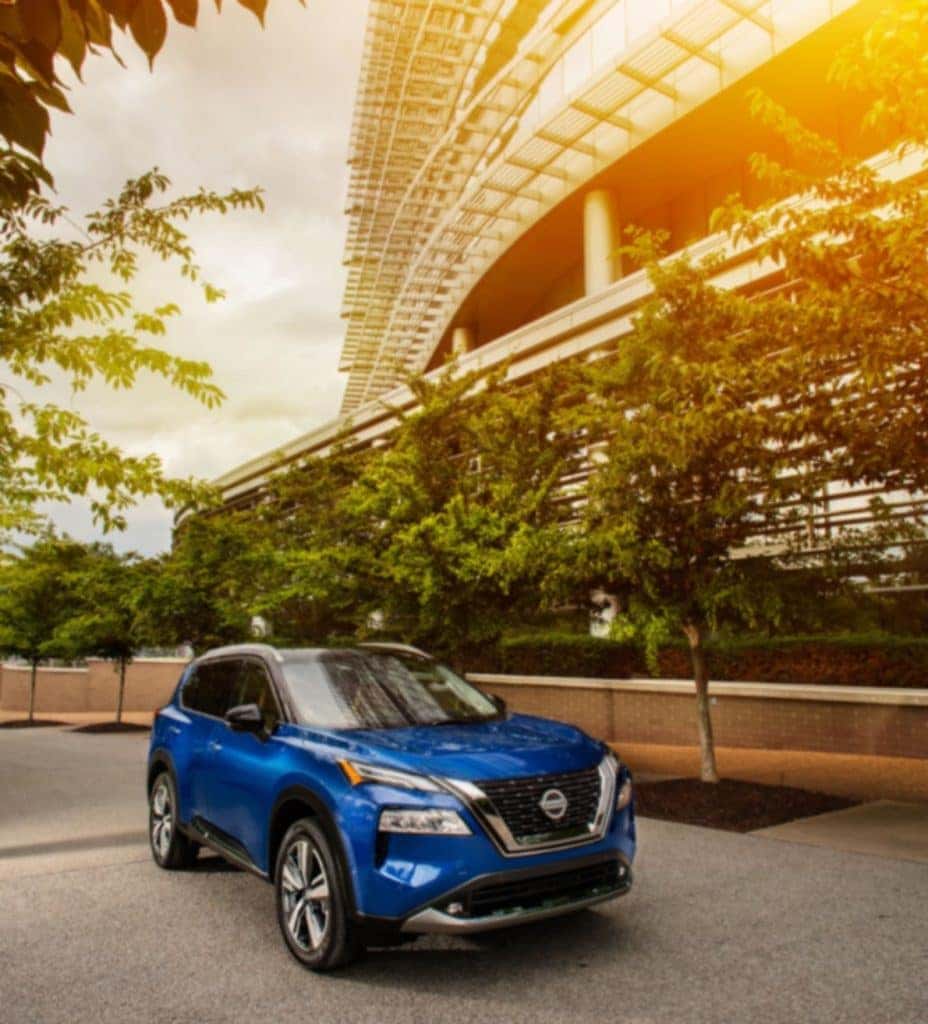 The Nissan Company makes an incredible resurgence by the debut of its most renowned and revamped 2021 Nissan Rogue. The innovative Japanese brand shoulders a daring and venturesome style, simultaneously including an assortment of various standard and optional technology features for the driver as well as their passengers.
According to Nissan, the latest Rogue SUV comes equipped with the most popular and common safety features, such as the standard Safety Shield 360 or the ProPilot Assist featured on higher trims levels.
The cabin also has some enhancements, namely its overall design and comfort level for drivers and passengers. Certain cargo compartments have also been enhanced for better usefulness. Overall, the 2021 Nissan Rogue intends to make an impact upon its arrival, and here's what to expect.
Powertrain Developments
The first advancement of the 2021 Nissan Rogue is its powertrain. The engine upgrades from a 2.5-cylinder engine to a 4-cylinder with continuously variable transmission (CVT). Its horsepower gets a tiny boost of 181 the same number as its torque.
Front-wheel-drive models come with an electronic vehicle dynamics system with Standard, Sport, and Eco modes. Meanwhile, available all-wheel-drive models bring along Off-road and Snow modes. All-wheel-drive versions also come with Nissan's Vehicle Motion Control system, which assesses the driver's next move and steps in to stabilize the vehicle and its handling. 
Exterior
Unlike some automakers that pretty much use the same style with all of their updated models…ahem-ahem…Chrysler…hack…Pacifica…the difference between the newest Rogue versus its predecessor is quite obvious. Nissan's 2021 SUV has a much more boxy and husky type of appearance. It moves away from the minivan type of look that it previously had and sports a much more dominating style.
It also shows off a floating roof design with available two-tone options, like this year's Kicks and Sentra models. The signature V-Motion grille appears a bit larger, which adds to the vehicle intensity. The company also states that the Rogue is roughly 1.5-inches shorter and .2 inches lower than the 2020 model. The overall design is bold as it is classy, and we wouldn't have it any other way!
Interior
Once again, Nissan steps its game up in terms of its styling, and this time in the interior. The upscale and textured type of design already makes its previous model look like yesterday's news. The company uses materials that are more high-end and sort of ritzy. It's further enhanced by its available 12.3-inch digital instrument cluster panel, that can be customized to the liking of the driver and also includes a colorful 10.8-inch head-up display. A 7-inch display comes standard.
Entering the backseat proves to be a bit easier since rear doors open up more and the addition of buttons that permit the proximity key to open the back doors, as they do the front doors. Parents will also find a seamless installation for child seats in any one of the rear chairs. The center console is also more accessible to rear seat-passengers when it opens up.
Infotainment
Car shoppers who are looking for an SUV that provides a lot of technological goodies will find a friend in the 2021 Nissan Rogue. Higher trims include a 9-inch touch-screen infotainment system with wireless Apple CarPlay. It also comes with an available charging pad.
Android Auto is also supported as well as NissanConnect Services governed by SiriusXM. USB ports have been provided for charging as well as data connectivity. Furthermore, Google Maps and Waze are available features.
Lesser trims include a standard 8-inch touchscreen infotainment system.
Safety Tech and Drivers Assistance
All 2021 Rogue models are geared with an all-inclusive package of advanced safety features and driver assistance technologies. The Nissan Safety Shield 360 suite encompasses blind-spot monitoring, rear cross-traffic alert, lane departure warning, high beam assist, and automatic emergency braking with pedestrian detection.
Moreover, the Nissan vehicle will include standard automatic rear braking, which is helpful for averting accidents involving backing. The rear door alert also thwarts drivers from leaving children, pets, or even perhaps large items when exiting the Rogue.
A particular driver assistance feature worth highlighting is the ProPilot Assist with Navi-Link. This system reduces the vehicle's speed before approaching corners, adjusts as it comes upon freeway intersections, and slows down when approaching exits. It also adjusts the vehicle's speed by use of traffic sign recognition.
Cargo
The 2020 Nissan Rogue already proved to be a great asset for families due to its excellent cargo capacity. The 2021 SUV makes an improvement in this area by increasing the previously 70 cubic-feet (with rear seats down) by 4.1. 
The Nissan brand doesn't just stop at its cargo capacity, the company has also made available extra space under the gear shift, a storage bin that is more functional by the center console, and rear cargo area built to organize small items and prevent them from running away.
Nissan's highlighting cargo feature is no doubt their Divide-and-Hide storage system, which has the functionality to make a multi-level cargo carrying area and hiding personal possessions. The 2021 Rogue also comes with an available motion-activated power liftgate.
Nissan Ellicott City
Both car enthusiasts and dealerships are anxiously anticipating the arrival of the 2021 Nissan Rogue, which will likely become available sometime this fall. The latest SUV will be offered S, SV, SL, as well as an all-new Platinum trim.
It's currently not known what the exact price is but it is helpful to know that the 2020 Rogue has a starting price of $25,300 and pushes $33,000, which the Rogue may have some parallels to.
When the time does come to pick up your hot new rod, visit our online dealership website, Nissan Ellicott City. We sell a wide range of different Nissan vehicles, including that of the Nissan Rogue. Those who are interested in any of our models can simply view our new car online inventory and chat with a representative virtually for further information.
Photo Source/Copyright: Nissan News USA