The 2023 Nissan Kicks: A Tiny SUV with Tons of Potential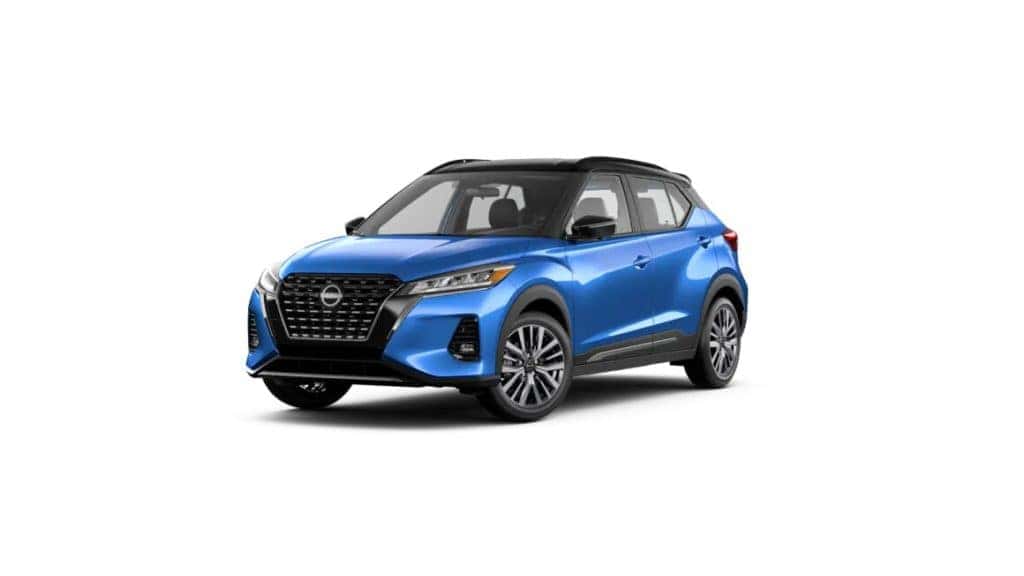 Photo Source: NISSAN
The 2023 Nissan Kicks is a subcompact crossover SUV that is thoroughly apt for urban environments. The Kicks "S" is the base trim, with a starting price of $20,090 MSRP (Plus destination fee). It is Nissan's smallest and most affordable SUV choice. It has a lovely assortment of standard features, such as driver-assistance technology and infotainment, that appeal to those on a budget. Indeed, the ability to not have to compromise between staying within a reasonable price range or settling for less is one of the most attractive features the vehicle has to offer.
Under the hood is a fuel-efficient 1.6-liter four-cylinder gas engine that reaches 122 horsepower and 114 pound-feet of torque, all while dispatching 31 miles per gallon in the city and 36 miles per gallon on the highway. The engine is potent enough to combine remarkably well with the automobile's small frame, allowing it to remain deft and simple to steer around the city. The suspension is set up for comfort, and the SUV delivers a comfortably cushioned drive even over uneven roads.
Interior Comfort and Technology
The interior of the 2023 Nissan Kicks takes both convenience and cutting-edge technology into account. It is well-built, with a rear seat proportioned for adults, which permits it to carry individuals and cargo without the awkward sensation of being overcrowded. In fact, the Kicks provides more cargo space – 53.1 cubic feet in the rear, precisely – than many of its subcompact SUV rivals. There are also spots of color within the cabin that nicely interrupt the dullness of what would otherwise be an interior consisting of nothing but black hues. Meanwhile, the Kicks' infotainment system is intuitive and user-friendly. The base Kicks "S" has Bluetooth connectivity, a 7.0-inch display, and a six-speaker audio system. The mid-range SV and the top-tier SR, on the other hand, are equipped with an extra USB port and an 8.0-inch touchscreen.
The technological advancements do not stop there, however. For example, Nissan's acclaimed Safety Shield 360 suite is a standard aspect of the compact crossover SUV, no matter what the trim level may be. The package incorporates enhanced driving aids like blind spot warning, high beam assist, automatic emergency braking, lane departure warning, automatic rear braking, and rear cross-traffic alert. Furthermore, the mid-range Kicks SV and the top-of-the-line Kicks SR come with intelligent cruise control and intelligent driver alertness. The SR trim is even available with a surround-view monitor.
Economically Feasible at the Pump
With the Kicks, a driver can obtain both effectiveness and outstanding performance. The Nissan Kicks is the most efficient SUV in its segment. To put things in perspective, a daily commute of fifteen miles will cost approximately $2.13 one-way, with the vehicle utilizing 0.5 gallons of gasoline at a rate of 31 miles per gallon. On the other hand, if the commute relies on highway speeds, the cost drops to $1.10, with the Kicks expending 0.3 gallons of gasoline. Finally, in-town driving, which has to accommodate continual stop-and-go traffic, will naturally obligate the vehicle to consume more gasoline, using from one to three gallons of fuel and costing the driver up to $13.20. In short, the 2023 Kicks' fuel efficiency fluctuates on account of driving style, but overall, it is a very thrifty, extra-small SUV.
Attaining More for Less
There is no deficiency of subcompact crossover SUVs on the market, so, as it stands, an automobile needs to make a profound impression to attract attention. The Kicks emerge from the pack with a stylish exterior design and a renovated interior with outstanding safety features. Above all, it is a highly economical option when driving in city areas.
If you would like to purchase a vehicle without burning a hole in your pocket, the 2023 Nissan Kicks is an advisable choice, one that you can see at Ellicott City Nissan. Also, do not forget we have a trained service team that can help with an online appointment to get started on all maintenance work and repairs. We know what it takes to provide a worthwhile experience. Allow us the pleasure of assisting you today.