The 2023 R36 Nissan GT-R: The Final Edition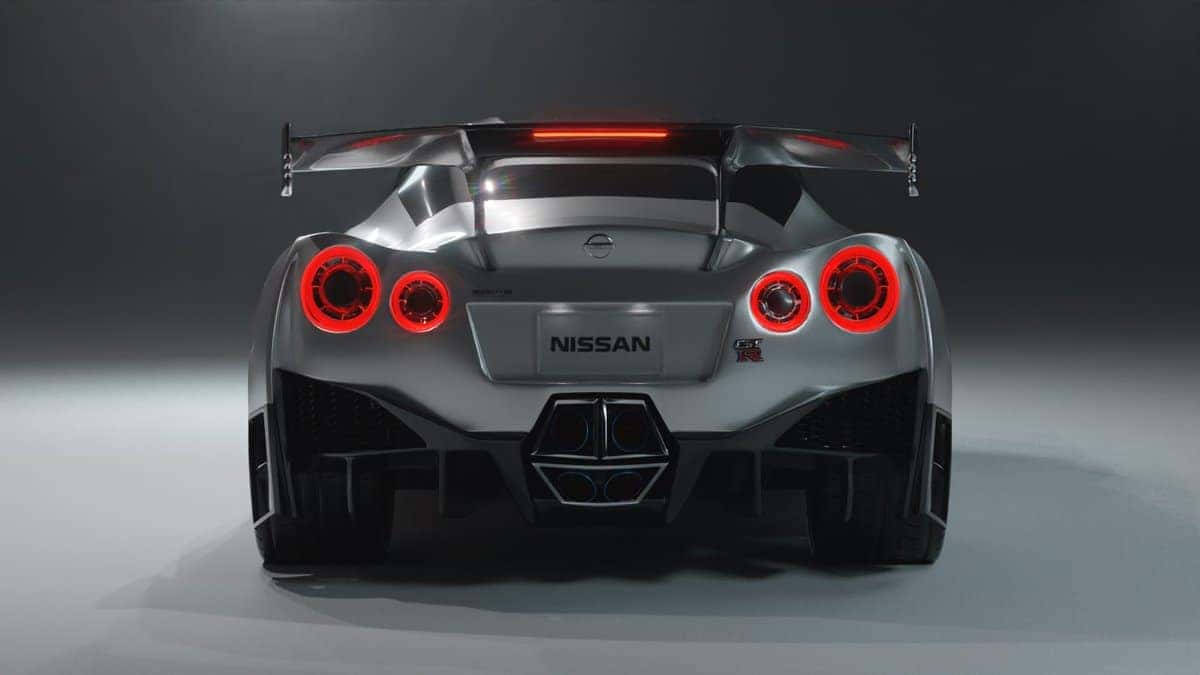 Automotive News from Japan states that a new GT-R is currently in the planning stages, and it's receiving the "R36" designation. Nissan is working on a complete model redesign for its flagship sports car. Looking back at its company history, Nissan gathers every bit of inspiration from previous models while keeping a futuristic perspective. Since the initial release of the R35 platform in 2007, Japanese car enthusiasts love to drive it on the track and the streets because of its pure-sports car feel and power.
The 14-year-old platform shows its age and is one of Nissan's vehicles with the most extended production cycle. Many improvements and upgrades throughout the years keep the R35 afloat, but not for much longer. It's time for more than just a facelift or new wheels, it's time for a new model, and Nissan is working on delivering the most powerful version of the Nissan GT-R.
New Engineering Developments
Previous rumors indicating Nissan is putting a mild-hybrid engine under the hood are still up in the air, but a gasoline turbo engine is also possible. However, amid stricter environmental regulations, Nissan's primary deciding factor depends on a perfect balance of meeting emissions standards and designing a fast sports car. According to Nissan's Product Planning Executive, Philip Klein, Nissan plans on meeting emission regulations, but the driving experience remains a high priority. With engineers already working on the next GT-R, several configuration options likely include hybrid, gasoline-only, and even fully-electric versions, depending on the type of powertrain options Nissan decides to offer.
Defying the Odds
The R36 GT-R is not landing on dealership lots anytime soon because of several challenges Nissan is encountering, such as meeting emission regulations, research and development of the powertrain, fully implementing a new design, and final testing. Despite strict emissions and noise rules, Nissan is staying true to its roots and heritage by making one of the world's fastest production sports cars while taking careful steps to lessen the harmful effects of CO2 emissions. Nissan wants to make the powertrain high-performance, including a heavily revised chassis, new components, and a new suspension setup.
The Exterior Design of the R36 GT-R
There are no current images that show what the R36 GT-R looks like except for the plethora of concept images available online. However, the Nissan Vision GT concept is a likely starting point for the new GT-R project. There is a high likelihood the new GTR is receiving a wider front grille, a lower center of gravity, new track tires, and futuristic headlights with new LED technology. The rear of the sports car is likely to retain its iconic set of dual tail lights but showcasing a more sophisticated and more contemporary design. There is no current information on what Nissan is planning for the interior. Still, the driver's cabin will likely come with modern technology, new safety features, vehicle monitoring systems, and digital gauges.
Release Date and Pricing
Nissan is planning to release the new GT-R sometime in early 2023, but this is subject to change depending on the research and development timeline of the vehicle. Before then, Nissan will likely tease the R36 with new images and a debut date later on. Pricing figures are not available until Nissan introduces a near-ready version in the future.
Never miss the latest news and updates from Nissan by staying connected with us at Nissan Ellicott City. Interested in getting behind the wheel of a new sports car? Submit our contact form, and our dealership staff can assist you in selecting the ideal vehicle for you. Please take a look at our sports car inventory at amazing discounts and unbeatable prices! Are you looking for something else? We also have a wide selection of sedans, trucks, and family SUVs. Visit or give us a call!
Image Source: Nissan