The Limited Edition GT-R50 Will Receive an Engine Upgrade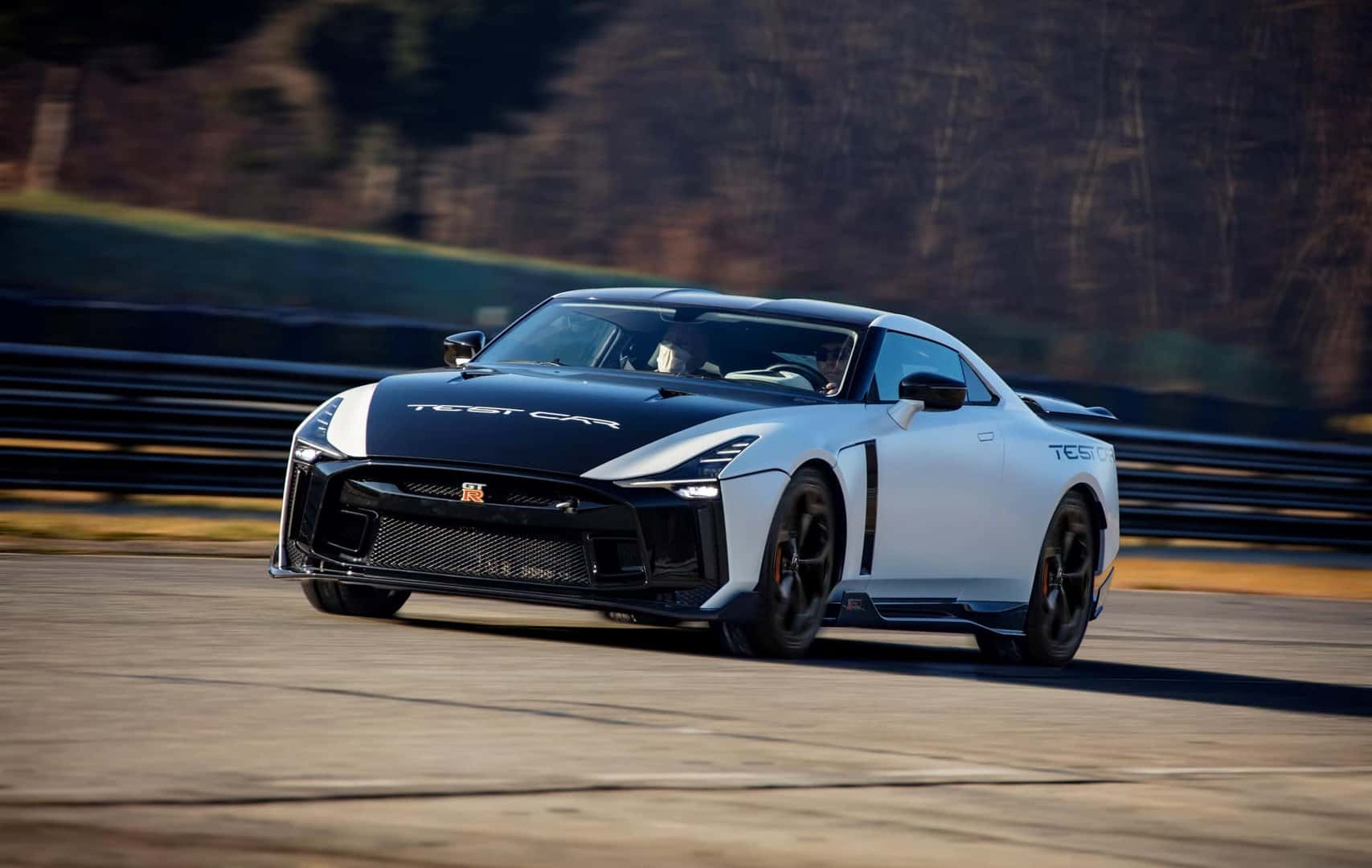 The Nissan R35 platform is starting to show its age with its 14-year old frame that was originally designed in 2007. The engineering that went into building the GTR has been an amazing accomplishment by Nissan with years of racing history and track performance to back it up. But the famed "Godzilla," as it has been known by car enthusiasts and Japanese race car drivers from around the world, is nearing its final production days. But very recently, concept design company Italdesign has taken on the task to bring the GTR back to life with some creative thinking and innovative design elements to create a sophisticated and futuristic sports car platform that some car fanatics have dubbed the R36 GTR.         
The GT-R50 by Italdesign
Nissan in collaboration with Italdesign has managed to create a prototype of the GT-R50 back in 2018 when the sketching and drafting phase of the vehicle was taking place. In the months ahead, success was achieved with a winning design that drove Nissan and Italdesign to launch 50 road-legal units with a price tag of over $1 million dollars each. The hefty price tag of the GT-R50 is due to the time and work required to put each unit together by hand, which means producing all 50 units is a laborious task that will take months to complete.      
The "R50" name was designated to the new platform to commemorate the 50th anniversary of the GTR in 2019 and will carry the same name into the future. Each Italdesign GT-R50 comes equipped with a NISMO-tuned 720 PS hand-built 3.8 L Twin-turbocharged V6 engine. But just recently, Nissan decided to upgrade the car's performance after testing it on the track to make it even more powerful than originally designed.
Upgrades for 2021
New modifications for the Italdesign GT-R50 include new turbochargers, connecting rods, pistons, camshafts, and a brand new catalytic converter. After dyno testing was done at a Nissan technical facility, the new upgrades enabled the sports car to achieve 710hp and 575 lb-ft of torque. Nissan put a lot of effort into enhancing the performance of the engine, but the exterior received some changes as well to the front and rear fascias, including new headlights and taillights. For the racing enthusiast, there is also a unique hydraulic rear wing that will provide plenty of downforce to keep the car planted on the ground at high speed.    
Italdesign
Italdesign is a leading service company in the automotive industry that provides its services in the areas of concept styling, engineering, pre-series construction, prototype testing, and validation. The company is an automotive hub for businesses and companies looking to test and improve their products.  
In the Market for a Sports Car?
Sports cars are sought after for their performance and stylish looks and can easily be an immediate head-turner while driving. Even when parked at a stand-still, a sports car demands attention and evokes an insatiable need for speed. Prospective buyers of a Nissan sports car will be rewarded with agile handling and performance. Whether it's a GTR or a more affordable option like the upcoming 400z, investing in a fun-to-drive sports car will offer more excitement during daily commutes and weekend get-a-ways.          
For more information on Nissan's latest sports cars, stay connected with us at Nissan Ellicott City. If you are interested in leasing or financing a new or pre-owned Nissan sports car, you can fill out our contact form and our dealership staff will assist you in finding the perfect vehicle. Our current sports car inventory has unbeatable deals and discounts you don't want to miss!
Image Source: Nissan