The Long-Awaited New Nissan Z Will Debut In September 2020!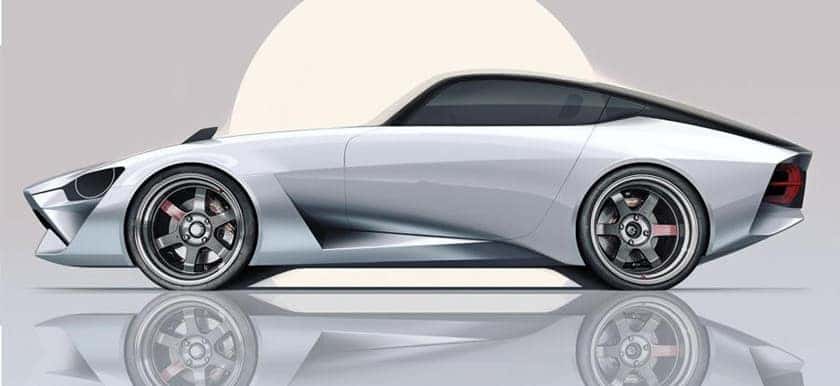 Photo credit: AutoBlog
The Nissan brand is going all out to improve its brand, including 12 new model updates within an 18-month period. The Nissan Z is one of those vehicles that will be looked at to help raise the brand again. The Nissan 400Z is going to debut on September 15, 2020. This news was confirmed by Nissan and we're less than two weeks away from its debut. Allow us to reveal all the perks that will come to the famed, high-end Nissan sports car. This is one of the vehicles expected to keep Nissan in high regard among shoppers from now through 2021, after all, Nissan did just earn J.D. Power's Most Awarded Car Brand for 2020. 
The Debut of the 400Z Is Upon Us
The prototype version will be shown shortly before the release of the production vehicle debuts. With the Z, we expect the name to be the "400Z" and gain a new twin-turbo 3.0-Liter V6 powertrain. The engine should offer 300 horsepower, if not more, but the high-end NISMO trim might include a 400-horsepower version. The high-end engine is currently exclusive to the Nissan Q60 Red Sport 400. The production Z35-generation vehicle is going to be the latest in the Z lineup. The legendary Nissan Z is going to finally hit the 400 marker. The 240Z came out in the 1970s, the 300ZX came out in the 90s and now the 400Z is coming in this new decade.
Inside the Upcoming Nissan Z 
Some of the features we can expect for the 400Z is rear-wheel-drive and a second-speed automatic transmission option. We can also expect the six-speed manual option to come with the Nissan 400Z, but we can't confirm this. The fuel-economy has not been revealed, but the expectation is around 28 highway MPG and around 20 city mpg. The 400Z is going to have a larger cabin space to offer greater comfort for owners and passengers. The leather upholstery and power-adjustable seats with dual-zone automatic climate control is set to be standard. The infotainment system is expected to gain an 8-inch touchscreen with Apple CarPlay and Android Auto functionality. The optional premium audio system should be provided by Bose sound. 
Complete (Guesstimation) Pricing Guide To the 400Z
We expect the Nissan Z to begin at around $45,000 MSRP (Plus destination fee) and will debut soon enough for customers to purchase. There are four trims including the Premium that is estimated at $48,000 MSRP (Plus destination fee), the Track trim that gains $50,000 MSRP (Plus destination fee), and the high-end NISMO that is expected to cost $53,000 (Plus destination fee). The debut might include a hardtop coupe and a convertible version is expected to be added in 2021. While we don't have the Nissan Z currently, keep a lookout for all things Nissan with us. We have a fantastic lineup of Nissan vehicles here at Nissan Ellicott City. 
Drive Home a Brand New Nissan Vehicles With Our Help
Even during these uncertain times, we are here to help our customers with their automotive shopping needs. We welcome all our readers to view our new Nissan vehicle inventory. We're here for you and our incredible and experienced sales team is here to assist with online sales and even trade-in offers. 
We can also take care of your current vehicle should you need any repairs or maintenance. Allow us to get your vehicle to you quickly, just by making an online service appointment. We can start with nearly any service needs our customers might have. We truly look forward to making a truly remarkable automotive shopping experience at Nissan Ellicott City!