The Next Generation Nissan Z is Here and it Was Worth the Wait!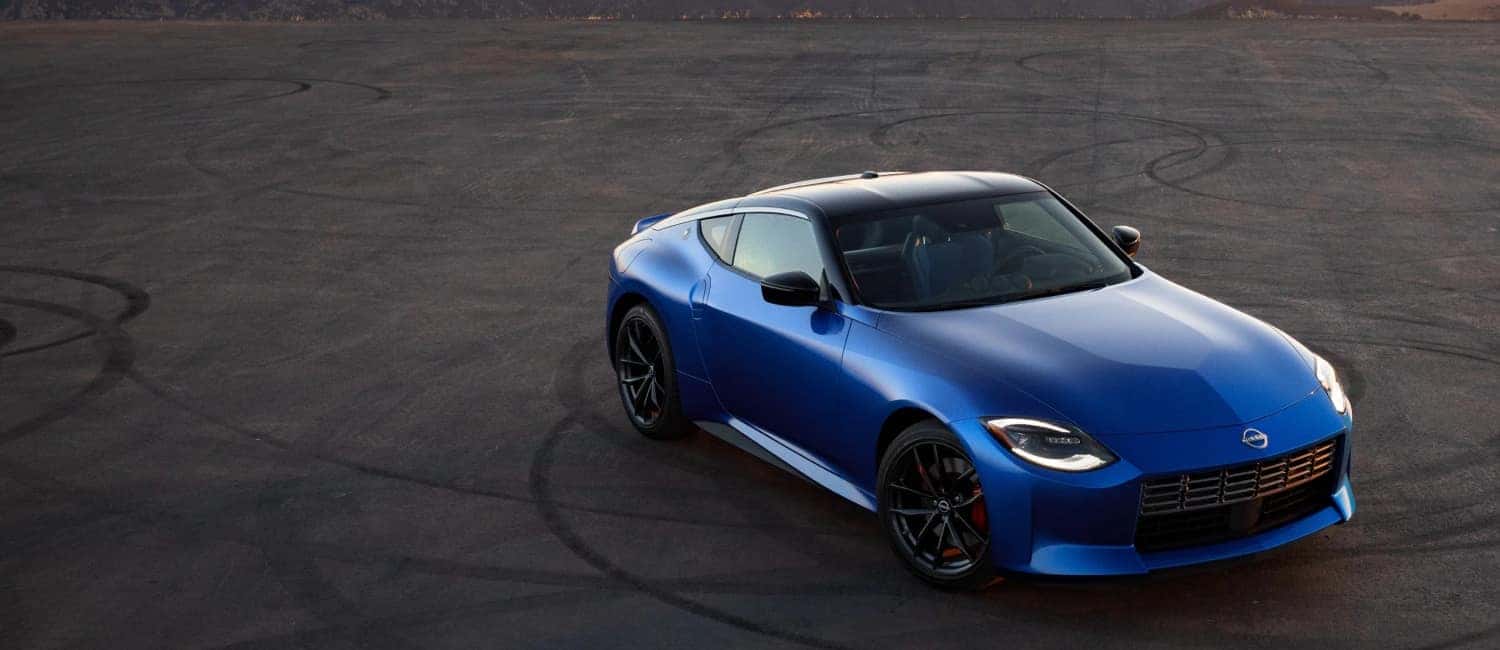 Photo Source: Nissan
Nissan has continuously shown enthusiasts its capability in refreshing and even reinventing their vehicles while preserving the original heritage it had, and the Nissan Z is no exception! The previous generation 370Z debuted back in 2009, and the new 2023 Z pays homage to it while modifying and completely revamping it at the same time. Everything one expects from Nissan and the capability of their vehicles is showcased within the 2023 Z, and here are just a few reasons why this beauty was truly worth the wait!
About the 2023 Nissan Z
The 2023 Z boasts a completely beautiful drivetrain that offers drivers a 3.0-liter twin-turbo V-6 engine that powers the vehicle so it reaches 400 horsepower and 350 lb-ft of torque on its rear wheels via the nine-speed automatic transmission mated with the engine. It's a huge improvement on the acceleration figures, allowing it to sprint from 0-60mph in a matter of just 4.3 seconds. Nissan has also taken care to improve the steering by making it more precise than ever before. It received a refresh that made it thicker, easier to grip, and now it telescopes so finding a more comfortable sitting position for driving is much easier! 
The interior and exterior of the Nissan Z are both something to truly admire. The exterior presents drivers with a more retro-modern design that gets even onlookers excited. It's a familiar yet futuristic styling that truly reminds all of us a chance to reminisce on the classic Z's of the past. The interior quality has also been boosted significantly, with soft-touch surfaces, larger displays (like the 12.3-inch instrument cluster), and low-slung seating positions; all make for a more modernized and efficient Nissan Z. Storage space is also now more clever than ever before, with an added space to hold a phone and storage shelves behind the seats for some extra cargo, the 2023 Nissan Z offers so much.
When it comes to choosing which trim of the Nissan Z is best, it is recommended to take the Performance trim into consideration. Coming in at $51,015 (Plus Destination Fee), it comes with plenty of features that are worth the price tag. Features include larger 14.0-inch front- and 13.8-inch rear brake rotors that are mated with four-piston front and two-piston rear red-painted aluminum calipers, 19-inch Ray wheels, a larger 9.0-inch infotainment display with built-in navigation, limited-slip differential, a sportier suspension tune, an eight-speaker Bose audio system, and so much more. If one wants to get the truest form of the Z experience, the Performance level is the way to go!
Gear Up With Us

Excited about getting into a new vehicle? We are too, here at Nissan Ellicott City; where the selection is always wide and the excitement to help our customers is never-ending! Whether you're looking to take a peek at our new vehicle inventory, or our quality used vehicles are more your speed; we've got you covered! In need of a refresh on your vehicle to bring it back to life? Our amazing service team can handle that with ease, by scheduling an online service appointment with our service center! Sit back and relax as our team of professional techs take care of your vehicle.
Whether it's financial help, general questions, any vehicle needs, or suggestions on easier payments for your vehicle; we're always here to help at any moment! Stop by today and see what we can do for you right now!