The Nissan Leaf Gets Major Props With Best Hatchback To Buy 2021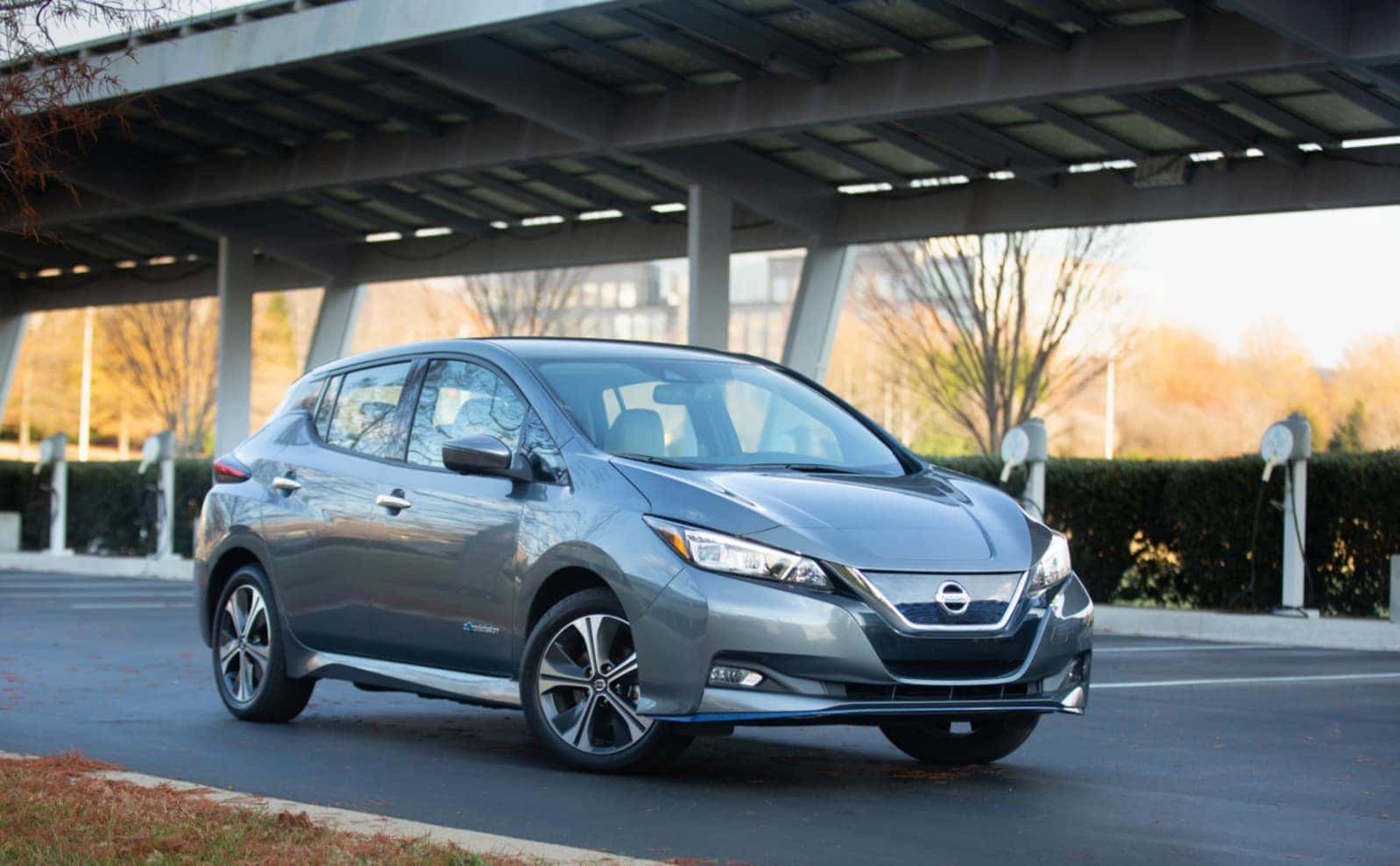 Best Hatchback To Buy For 2021
The 2021 Nissan Leaf recently got some props from the car reviewer site, The Car Connection. The miniature car got a TCC Rating of 7.2 out of 10, making it the page's best evaluated vehicle and winner of their Best Hatchback To Buy 2021 award.
Although reaching its tenth production anniversary, this electric vehicle doesn't always get its roses, and even despite the fact that it has the title of the first mass-produced electric car. Electrics that are a bit gaudier and louder like the ones from Ford and Tesla have more quickness, range, and clearly a strong element of refinement. On top of this, the runner ups for Car Connection's Best Hatchback (2021 Kia Stinger and 2021 Audi A5 Sportback) both have a rating of 7.0 and even sport the same perks as the Leaf's rivals. BUT, when it's all said and done, nothing can outrank the Leaf's serviceability and value.
Nissan's electric compact has become seasoned owing to its gradual adjustments, such as doing away with its oversized headlights and small rolling feet. It's finally been reshaped in a way that is befitting of a hatchback, such as with the shortening of the front, and overhangs on the rear. Its well-defined face also marks the signature style of the brand. Inhouse, the shroom-like shifter is a unique touch, while the rest of the cabin has a look that's clean and well structured.
It might not seem like it from the outside looking in, but drivers and their adult-sized passengers won't have a problem in finding comfort in their seats, including rear-seat passengers. Cargo room also excels with 23.6 cubic feet when the back seats are up, however, it doesn't add too much when the rear chairs are folded flat (30 cubic feet).
However, Nissan compensates for that mishap with its incredible standard features, more particularly, it's safety features. The little Leaf is still a beast when it comes to withstanding crashes, as it got a 5-star rating from the NHTSA. On top of this, it comes with standard automatic emergency braking, active lane control, and blind-spot monitors. For entertainment, the car has an 8.0-inch touchscreen that includes Apple CarPlay and Android Auto. Those who opt for the SV model will enjoy heated front seats, navigation, and adaptive cruise control.
It's smooth sailing, as it has a standard 40-kWh battery pack and an electric motor that musters up 147 horsepower and 187 lb-ft of torque. Meanwhile, the Leaf Plus has an available 62 kWh pack with a motor that produces 214 horsepower and 250 lb-ft of torque. While the Plus is $6,600 more, its large boost of range from 149 miles to 226 is worth it. A Level 2 charger can fill up the car in under 12 hours, however, the DC 50-kW fast charger will revive it in as little as 45 minutes. 
The 2021 Nissan Leaf has a starting price of $32,545, (plus destination fee). While it's pricer than other hatchbacks, know that there is an available $7,500 tax credit for electric vehicles, which ultimately brings it down to a respectable price. Additionally, the low cost of ownership will quickly make up the difference that you would have spent on the competition. 
Nissan Ellicott City
When the time comes to purchase the all-electric 2021 Nissan Leaf, be sure to do it at Nissan Ellicott City. We have a wide range of Nissan vehicles with a stellar reputation for their performance and features. Those who are interested in any of our vehicles can simply view our online new car inventory and chat with a representative for further assistance.
Photo Source/Copyright: Nissan Official U.S. Newsroom