Three of Nissan's Most Popular SUVs will be Going Fully-Electric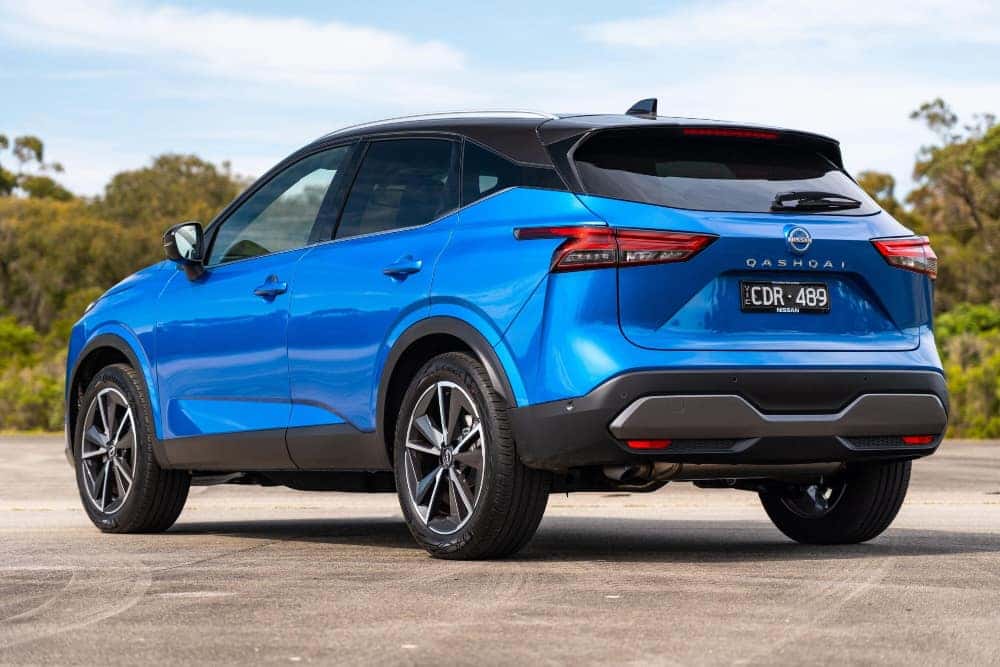 Photo Source: NISSAN
Nissan will globally unveil the electrified versions of the Juke, Qashqai, and X-Trail SUVs starting from 2025 onward. The transition would strengthen the popularity of the company's e-Power hybrid powertrain, particularly in Europe, and assist its aim to guarantee that electric vehicles comprise more than half of Nissan's global sales by 2030. These new Nissans would represent variants of the electric-only platform that already consists of the Renault Megane E-Tech Electric and Nissan Ariya electric vehicles, with the Juke supposedly being the first small SUV set up to debut. 
It is still being determined if the electric iterations of the three vehicles will replace the current offerings – which provide internal combustion engines or hybrid power – or would be sold alongside them. For the sake of practicality, however, the electric vehicles will likely be sold in company with the existing e-Power hybrid versions for a few years until the internal combustion engine ban is applied in Europe; otherwise, the electric car chassis prepared for the new automobiles would not be able to support an internal combustion engine.
Even though it is a possibility that electric could replace gasoline power in Europe at some point in the near future, it is less reasonable to believe that such an occurrence would take place internationally, where gasoline-powered units remain exceedingly popular, and fewer government stipulations are encouraging electric car sales. Furthermore, it is still being determined when or even if the brand-new electric Nissan vehicles will be sold in international markets, including the United States.
Gradual Changes to be Made in the Coming Years
Guillaume Cartier, head of Nissan Europe, reportedly told the UK publication Autocar, "The point is we go in a transition manner, in a smart manner, with e-Power then to BEV [battery-electric vehicles]. We're just launching e-Power [now]. We need to take the benefit of it on Qashqai. We have evolved, so this [electric power] is something that it's natural to look at, which would be the future." The three new electric Nissan SUVs are due too early to take advantage of the automaker's solid-state battery technology – which is planned for production in 2028 – however, there is speculation roaming around that driving ranges could reach, or perhaps exceed, 500 kilometers, with greater power than the 2023 Ariya electric SUV.
In late 2022, Nissan reportedly asserted that a new-generation lithium-ion battery pack would be available for a production car within a couple of years, declaring to provide improved efficiency and energy density, thus resulting in a lower price tag. 
Nissan Ambition 2030
The three new SUVs perpetuate the manufacturer's strategy for electric and hybrid cars to account for 50 percent of Nissan sales on a global level by 2030. In Europe, on the other hand, the goal has been set much higher and at a much quicker pace. The aim of 75 percent electric and hybrid sales has been agreed upon for the 2026 model year. The Japanese company provides hybrid variations of the latest X-Trail, Juke, and Qashqai, but with two different kinds of technology. 
For example, the Juke is a conventional hybrid vehicle that can power the wheels with gasoline or electric power, similar to a Toyota hybrid. At the same time, the X-Trail and the Qashqai rely on Nissan's e-Power technology, where the internal combustion engine is utilized as a generator to power electric motors that propel the wheels. With Nissan's lofty target for 2030, the SUVs mentioned above will not be the only cars to make an entrance. Indeed, the zero-emission offerings will also include an electric supermini that will serve as a replacement for the Micra and the next generation of the Nissan Leaf.
If Nissan manages to achieve what it has set out to do, it will be a groundbreaking feat. In the meantime, please visit Ellicott City Nissan. Our dealership has a dedicated sales team that strives to make your buying, leasing, or selling needs simple for any of our new vehicle inventory. Are you considering a used vehicle? We have a whole slew of others to select from. We are thrilled to be considered your dealership home.