Updated 2021 Nissan Armada Shines Brighter Than Any Armada That Came Before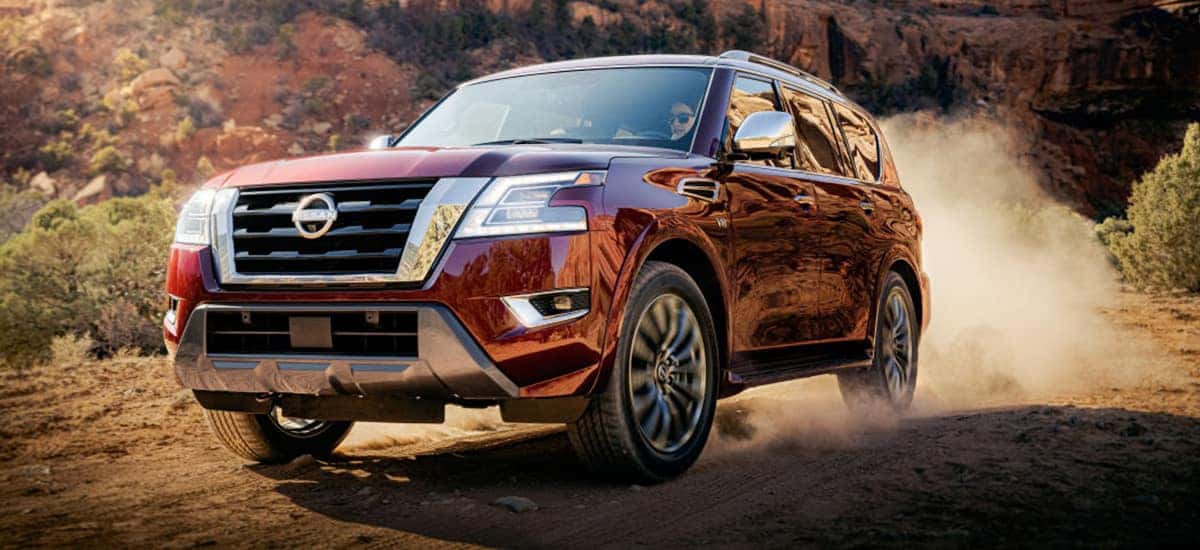 Photo credit: Nissan
Among the choices for shoppers this holiday season is the new 2021 Nissan Armada. This large and in-charge three-row SUV serves as a reminder to buyers, speed isn't lost just because a vehicle is larger than most. The large SUV first created back in 2016 is approaching the five-year mark, usually the breaking point for vehicles. For Nissan, this is a vehicle that has only continued to become more popular with each passing year. Nissan has big plans for 2021 and this is the start of some of the exciting things Nissan has begun to do. What changes can customers expect for the 2021 model year? We break down the changes in this new refresh for the Armada in its fifth-year in existence. 
Perks of the 2021 Armada
The Nissan Armada has always provided enough space for customers and passengers alike. Just think of the name, Armada, which is defined as a large grouping prepared for battle. Luckily, passengers and drivers won't have to worry about a fight inside this luxurious and comfortable vehicle. The 2021 model year has reshaped the Armada to look more modern and sleek than previous years. The new headlights have a new look for its daytime-running lights with a revised Nissan grille. The "V-Motion" grille has been added and the front bumper now has a more distinctive appearance. 
Nissan has a Midnight Edition package that creates a unique look. The Midnight Edition includes glossy-black interior touches with a new glossy-black shade added to the bumpers and windows. The taillights and rear-end are changed up as well. The Midnight Edition is a nice touch for those who do not want the chrome appearance that comes with the 2021 Armada in its base look. 
Key Details To the Changes of the Armada
A new touch is a 360-degree front-facing camera that appears on the bottom of the Nissan logo located right on the front grille. The update of this year's Armada is a nice touch for customers to consider. All 2021 Armada vehicles come with the sturdy 5.6-Liter V8 engine paired with a seven-speed automatic transmission. The strength is undeniable at 400 horsepower and 413 ft-lb of torque that works well and helps owners power through over nearly all terrains. The interior has received a nice new 7-inch instrument panel with newly added USV outlets that include a USB A and USB C charge port. Rush over to Nissan Ellicott City to get started on making a new or pre-owned Nissan vehicle yours, including the 2020 Nissan Armada. See what we have to offer our customers now! 
Drive Home a Brand New Nissan Vehicles With Our Help
Even during these uncertain times, we are here to help our customers with their automotive shopping needs. We welcome all our readers to view our new Nissan vehicle inventory. We're here for you and our incredible and experienced sales team is here to assist with online sales and even trade-in offers. 
We can also take care of your current vehicle should you need any repairs or maintenance. Allow us to get your vehicle to you quickly, just by making an online service appointment. We can start with nearly any service needs our customers might have. We look forward to making a truly remarkable automotive shopping experience at Nissan Ellicott City.