What We Know About the Upcoming Nissan Z Model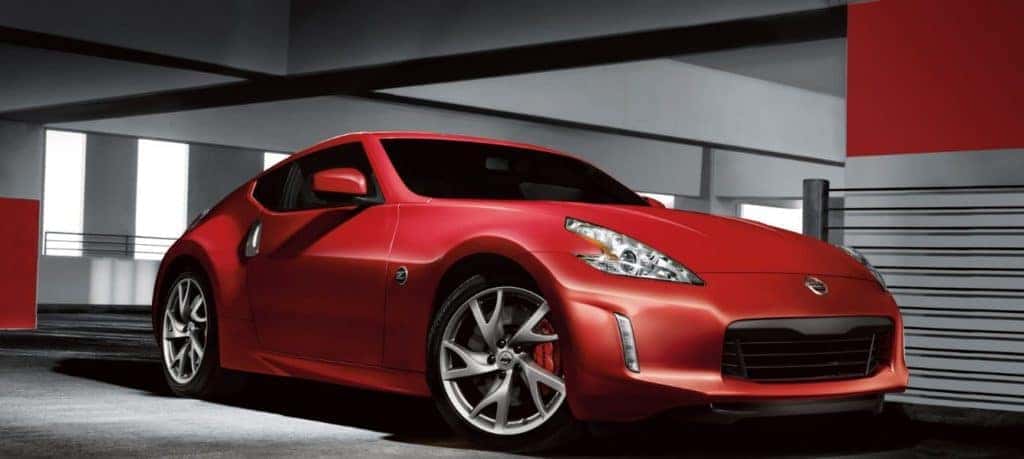 The wait is almost over for Nissan enthusiasts as the new Nissan Z sports car is set to debut soon. The rumor mill is working overtime and offering some exciting tidbits about what's to come for the 370Z model, including powertrain details, platform and design. Here's what we know so far about the upcoming Z model. 
Rear Wheel Drive
Rear-wheel-drive has long been considered the standard for the upcoming Z model according to industry insiders. The revamped 370Z will likely feature the latest version of Nissan's FM platform, as well as share plenty of components with the existing Infiniti Q60 coupe. These rumors are fresh from Autocar, which also reported that the vehicle is secretly named Z35. 
Retro Styling
Experts are sure that the vehicle will have completely new styling, taking special cues from past generations. Autoblog reported a while back that the Datsun 240Z was the inspiration for the new Z. Simple and clear design lines will be present, instead of the more angular looks that Nissan's been presenting in its concepts lately. Round headlights will complete the retro look. It doesn't seem likely that the retro design will make its way to the interior of the vehicle as Nissan is looking to aim for a modern cabin instead. The brand's latest infotainment system and a fresh dashboard design are also expected. 
Twin Turbo
Nissan is likely to offer its most powerful engine, the twin-turbocharged 3.0-liter V6, under the hood of the upcoming Z model. Nissan sources confirmed to Autoblog that the powerful engine will power the next-generation Z model. Nissan also hinted that a manual variant of this engine is also a possibility as the brand offered a modified 370Z concept at last year's (2019) SEMA show. Enthusiasts are wondering about the engine's displacement and how it'll affect the new nomenclature of the Z model, but many seem to think 400Z is the likely choice to indicate the new model's superiority over the older generations. 
Affordability
The current 370Z model has a starting MSRP of $31,015 (plus destination fee) — a decent starting price range given the fact that the model is a sports car after all. Of course, the next-generation Z will likely see a price uptick, but the current competitive market will help keep the cost at bay. Experts suspect that the next-generation Z will debut sometime in late 2020 and be available as a 2021 model. The Los Angeles Auto Show, the last in the year's circuit, is a good option for the brand to make a big splash. 
Looking for your very own Nissan near the Baltimore area? Visit us at Nissan Ellicott City and check out our latest Nissan inventory. Follow Nissan Ellicott City on social media to stay up to date with the latest Nissan news.
Photo Source/Copyright: Nissan