Why the 2022 Nissan Armada SL Is So Popular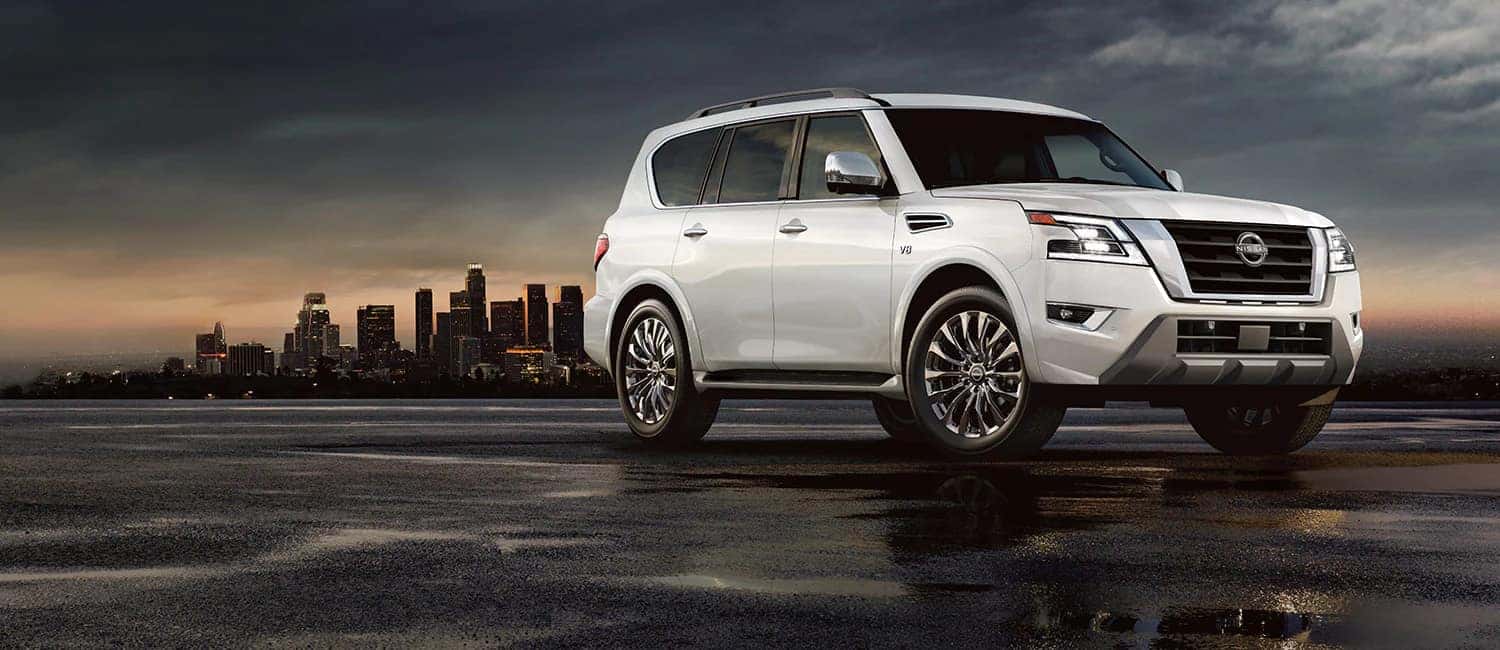 Photo Source: Nissan
The 2022 Nissan Armada is a crowd favorite among car enthusiasts looking for a durable and reliable SUV. With each trim, there are more reasons to fall in love with the vehicle that Nissan has carefully curated for car enthusiasts and families worldwide. Each trim brings a unique and different environment that will suit anyone's needs and some experts have even mentioned that the best Amarada trim level is also the most popular one. So which is the most popular trim level on the 2022 Armada and why do experts love it so much?

According to Edmunds, the 2022 Nissan Armada SL is the most popular of the bunch. With the cost for the SL coming to around $59,355 (Plus Destination Fee), there are many reasons and features as to why people favor it over the base trim, despite the price difference and the fact that the base trim still comes heavily equipped with features. Each Armada comes equipped with a 5.6-liter V8 engine mated with rear-wheel drive with four-wheel drive being available for all four trims as well.
Breaking down the SL trim
The SL offers available extras like the optional captain's chairs and the beloved Midnight Edition package for extra comfort and a more sleek design. The SL also comes standard with larger wheels, leather seats, and the desired remote start feature that buyers love. The SL brings forth every feature that the lower trims bring and also adds a 13-speaker Bose audio system, a sunroof, and a power liftgate for added luxury and convenience in every sense of the word. While there is still one more trim above the SL in the Armada lineup, the 2022 Armada SL is still the best choice according to experts as it is a good middle ground to get the most out of their vehicles and their features without breaking the bank! 
Finding the best vehicle for one's specific needs and wants can be daunting at times, and even more so when different trims and packages are added to the mix. Experts have made it easier with their reviews and opinions, and when it comes to the 2022 Armada, it's clear to see why they have chosen the SL trim as the favorite of the bunch. While it's true that the S base trim still gets quite a lot when it comes to features and customizations, the SL offers double that and optimizes the value of the Armada without breaking the bank.

Drive Home Nissan Vehicles From Nissan Ellicott City
We welcome all our customers to view our wonderful new Nissan vehicle inventory. Our friendly and experienced sales team is here to help with online sales and even trade-in offers. Our sales team is friendly and ready to assist with all buying, leasing offers, even now, thanks to our online capabilities. We're here to help with any financial help, needs, or suggestions to help make paying for a vehicle easier. Apply for auto financing with our assistance right now.
We can also take care of your current vehicle should you need any repairs or maintenance. Allow us to get your vehicle to you quickly, just by making an online service appointment. We can start with nearly any service needs our customers might have. We look forward to making a truly wonderful automotive shopping experience at Nissan Ellicott City. See you soon!